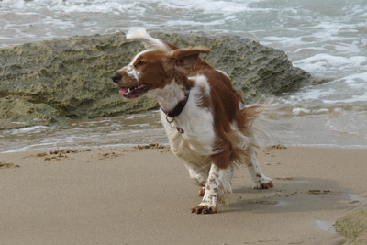 Brianna is our second Welsh from Laugharne Kennels.Her pedigree includes dogs from two outsandng European Kennels - Kennel Benton and Kennel Don's.
She is a very lively young girl and is keeping us all on our toes. Brianna excelled at obedience school and passed her Ideal Dogs test with ease and has attained her Aust Championship title in the show ring. She has also taken to tracking with great enthusiasm and attained her Tracking Dog Excellent title, passing each test at the first attempt.
Brianna is a very active girl with a great sense of fun. She truly believes all the other dogs are here to entertain her and are her playthings. Thank you again to Beth & Trevor for this wonderful girl.
Breeders:  Trevor & Beth Marschall, Laugharne Kennels
DOB 14 April 2010
Hips: Total 12. Eyes: Clear (HC)(G) Unaffected